How much time have you spent online on various apps and websites, scrouging through sales and discounts, buying dresses that you barely wear twice? How have you wished that you could just wear that dinner party outfit again somewhere? We feel you!
Athleisure wear has redefined the fashion industry. But, if you thought athleisure wear is just another fashion fad that will vanish as quickly as it upsurged, you need to read this further.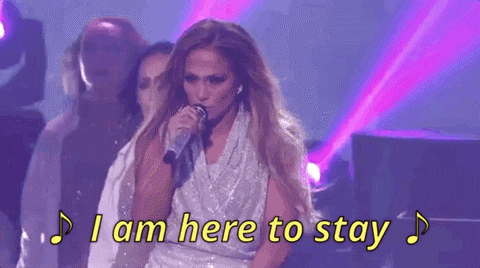 No matter where you go, athleisure wear has all-inclusive pieces that can be styled everywhere, from the gym to yoga to a dinner date to even lounging around the city.
Celebrity Street Styles with Athleisure
When celebrities step out, the fashionistas are much more curious to get a peep-even more than the paparazzi. Now, call it fate or just a coincidence, but here we are discussing and recreating celeb styles for your next street rendezvous.
Bella Hadid in all-over sportswear with shorts
How you wished you could somehow get this outfit somewhere and go around sailing the city. Well, we have some suggestions for you that can help you recreate the look and take it up a notch with this style guide.
This Edrio red fleece zip-up hooded sweatshirt in a bigger size will make you look perfect for slaying Bella Hadid's out-and-about-the-city look. You can even uplift the look by zipping the sweatshirt hoodie open and adding a white tank top or a crop top inside. Buy the hooded sweatshirt here.
Styling Tip: Carry this with a small sling bag or a fanny pack, and you are ready to tackle the day hands-free. Do not forget to add a pair of funky socks and flat shoes.
More so, we have another option for you without the hood. If you prefer a sleeker and more elegant look, you can go for the Edrio women's red fleece patch logo sweatshirt with kangaroo pockets. It is a perfect addition to your monsoon and winter wardrobe. Buy it here.
Styling Tip: This sweatshirt will look best with oversized shoes or kicks. Not to forget, a pair of sunnies and a baseball hat will ensure that you stay protected while looking all stylish.
Celebrity Activewear/ Yoga Wear/ Gym Wear with Athleisure
If you are someone who derives their confidence from their attire and how they are carrying themselves, this one is for you.
Kiara Advani in black-on-black activewear
As someone who is super-inspired by celeb looks and outfits, we tried and succeeded in recreating this classy and simple-to-pull outfit donned by the heartthrob Kiara Advani during one of her gym sessions.
This Black snug-fit stretchable tank top is the perfect piece to recreate the celeb look and make your workout session even more stylish. Buy it here.
For the bottom, we have chosen the perfect and latest pants style. The Black track pants from Edrio have a midriff flossing to ensure the utmost style quotient along with the flare of the bootcut, which will keep you flowy and comfortable as you shed some calories. Buy them here.
Styling Tip: A duffle bag in the shades of neon and dark gym shoes will be the go-to choice to make this look functional and attractive. To add to the flair, you can opt for a trans-seasonal tracksuit jacket from the Edrio website.
Celebrity Work/ Office Look with Athleisure
The office looks and corporate feel are changing. There is a swift shift from uptight corporate attires to laid-back and comfortable but crisp fashion ideas making their way into the hustling skyscrapers. And who better to portray these than the stunningly stylish Kendall Jenner.
Kendall Jenner in Beige straight-fit trousers
Kendall Jenner always brings a distinct element, even in the simplest of outfits. Now that cannot be a stylist's magic. Instead, it is just how effortlessly she carries herself in whatever she wears. 
These beige trousers paired with a plain white t-shirt and topped with a crisp white button-down shirt are as basic and classic as they get.
To recreate this look, you can opt for Edrio's cream-colored high-rise wide-leg trousers with prints on the border to add a statement to your office look. Buy it here.
To top the Kendall Jenner look off perfectly, pair it with this fitting white t-shirt/crop top with a round neck from Edrio. You can even opt for a black t-shirt if you are particularly feeling bold. Buy it here.
Styling Tip: Add a plain white button-down shirt to the look and complete it with a sleek and slim black belt and pointy-toes heels. There you go for your work meeting feeling all confident and sanguine.
Celebrity Brunch/ Casual Day Out Look with Athleisure
With summer in its peak, effortless and light-weight outfits are bound to steal the show. Just like this white co-ord set adorned by MJ Rodriguez that looks as athletic as it looks cozy.
MJ Rodriguez in a White co-ord set
Michaela Jaé Rodriguez, or as she is popularly known as MJ, is known for her stunning street style looks. But her stylists sure do a great job even when she is out for a casual day around the city or brunching with friends.
We have an exact option for you to recreate MJ's look with a minimal white co-ord set from Edrio. These women's white co-ord set with fraying edges look chic in every way possible. Buy them here.
Styling Tip: A pair of color-blocked sports shoes, a contrasting baseball hat, and a couple of oversized hoops will be the perfect choice to add a pinch of drama to this outfit. 
Celebrity Sundowner Look with Athleisure
Sundowner parties are always about looking your best and sipping on your drinks (read cocktails) while enjoying the most aesthetically pleasing sunsets. Who wouldn't want to don florals in light shades and enjoy the sunset vibe just like Taylor Swift!
Taylor Swift in White and Pink floral print co-ord set
Taylor Swift is known for her soft, feminine fashion statements. This look in floral prints is the perfect soft look for an evening of low-key dinner with friends or a sundowner event.
You can opt for these floral print track pants and jacket in White from Edrio. Recreate Taylor Swift's look effortlessly. Add a personalized touch to your look by zipping down the sweatshirt and wearing a fitted bright colored t-shirt inside the jacket.
Buy the Edrio Women floral print trackpants here.
Buy the floral print sweatshirt here.
Styling Tip: Add a pair of canvas shoes or flat sneakers in pastel shades to accentuate your look. A couple of statement earrings and a chic neckpiece will add a punch to your look.
Check Out Edrio to Recreate Celebrity Looks
If, like us, you too are a fan of minimalistic and inspiring fashion ideas, the above looks will make you just as excited as us. We prefer comfort but we don't settle for average styles. 
So, look stylish and feel comfortable in these recreated celebrity outfits. Now, go scouring through your wardrobe for similar clothing pieces or choose them here from the Edrio website.