If you are a fashion-forward folk, you must have heard about the athleisure fashion trend. And with the kind of rage it has garnered in a short span of time, you might think it will be fading pretty soon. However, the opposite is true.
The athleisure trend is not going any time soon. 
In fact, it is evolving and innovating into a lifestyle that people are getting so comfortable with that they might not let go quickly.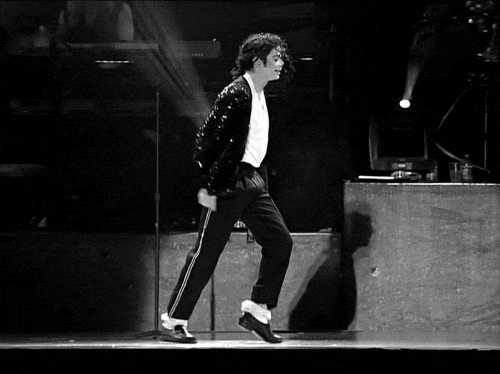 Us moonwalking into the future of fashion - Athleisure
Athleisure Fashion: An Evolution
Is athleisure fashion just an experimental trend that overstayed its welcome? Or is it something that is here to stay until you leave your formal wear, partywear, and activewear and jump on to the athleisure trend bandwagon?
Well, we believe the latter to be true.
People are happy to be dropping their not-so-multipurpose clothes and apparel for athleisure fashion pieces, and all for the right reasons.
Athleisure wear is just a piece of comfortable clothing, right? But so are loungewear and activewear. So, what is the major difference? A significant reason for the rising demand for athleisure fashion is that it is also multifunctional and stylish.
Edrio Women's Black Solid Midi Dress - an amalgamation of multifunctional clothing that is also stylish and fashionable
Therefore, brands are also realizing that to stay on top of the game, they need to innovate the athleisure meaning altogether.
How Brands Have Innovated with Athleisure Wear?
Athleisure wear gained its due popularity during the pandemic. People needed to stay home in cozy outfits but also needed to look up and prepared for their video meetings.
And not to forget, they needed to stay awake in their remote offices, working hard and staying productive.
Cut to the post-pandemic world when people went back to the offices, but the zeal to dress and impress had vanished.
That is when national and international brands innovated with athleisure wear and evolved them to be worn and carried over to any and every occasion and outing.
It is no longer an occasional apparel choice that you grab on to just on some specific days. 
Today, this innovation has evolved to a level where the athleisure trend is a lifestyle.
Edrio Men's Multicolor Glitch Effect Vacation Trousers- just what you need to complete your active and social lifestyle
Athleisure Wear As A Lifestyle
People are resonating more and more with brands that promote a lifestyle in their products. This is yet another reason for athleisure growing popularity across everyone, irrespective of age, gender, or fashion preferences.
The current population (Yes! Even the older generation) is all about battling FOMO and adopting an active yet calm lifestyle to stay on top of the trends. And what better for brands than to promote this very lifestyle with their merchandise through athleisure.
Brands have added a rather vital element to their athleisure fashion line in the form of functionality, fitness consciousness, and active lifestyle. Brands are using the theme of 'functional movement in style' while defining the athleisure meaning.
Edrio's Men White 'Legend in the Making' Co-Ord Set that is the pictorial definition of the very essence of athleisure- functional moving in style
And all this while promising to enhance customer's experience as they party, work, or even go to the gym in athleisure clothing.
The Future of Athleisure Wear Brands
Athleisure fashion is backed by technology and we know for a fact that technology is the future.
With technical fabrics that are moisture-wicking, anti-micro bacterial, and anti-odor, athleisure wear is basically constructed with materials that solve all the clothing woes of the people while they are on the go.
All this while keeping the style quotient intact, if not higher.
Women Multicolor African Tribal Print Trouser from Edrio's Spring Summer Collection 2022 that is crafted with 100% Polyester yarn with an exceptional odor-free, anti-micro bacterial finish
The athleisure meaning has evolved from clothing to innovative fabric and fashion ideas. And brands like Edrio, with their decades of textile legacy, are pioneering this revolution.
Moreover, athleisure enterprises that have deciphered what people NEED and what are their shopping patterns have identified a gap in the market and fabricated unique products that are curated with the right designs, cuts, fabrics, and quality.
For instance, this tracksuit from Edrio's Spring Summer Collection 2022 checks out all the boxes of a fashion with function lover. It is composed of compact cotton fabric for a comfortable and stylish finish. And it is a vibrant choice plus available for men and women.
The athleisure meaning is rapidly changing and more so after it has become the hot and burgeoning trend of 2022. The reasons for the same are quite out there already.
All you have to do is choose your athleisure wear brand, get surfing through the innumerable options on the website, and choose what suits your lifestyle best.
And with athleisure, you are sure to get hold of an entirely new lifestyle. Get hunting now!