Summer is the only time of the year that excites as well as dreads people equally. Summer calls for flowy and comfortable clothing that lets your body breathe and helps you move around freely. 
More often than not, it comes at a cost. Unfortunately, you have to pay a cost by looking subpar in the dull and boring summer fashion pieces.
If such is the case with you also, you might want to keep reading to know how you can elevate your summer fashion with some minimal and classy pieces that are trans-seasonal and can be shuffled all year round.
Why Athleisure Wear?
Be it track pants-cum-trousers or jackets that double as blazers, athleisure wear has taken the world by storm, and rightly so. Athleisure wear is the one fashion trend that unites the globe with its unique take on fashion.
As a fashion trend, athleisure wear must be styled even beyond gym and workout.
It perfectly merges fashion with function, and what you get as a result is breath-taking fashion that doesn't need you to compromise utility to look great.
Athleisure Wear as Summer Fashion Choice
How do you define your summer fashion? 
Is it lightweight fabrics? Is it visibly soothing colors? Is it breathable and flexible materials? Or do you prefer your summer fashion pieces to be the perfect combination of all of the above? 
Well, if you like all of the above, join the Edrio bandwagon!
Brands like Edrio have revolutionized the fashion industry by introducing athleisure wear as the new-age clothing irrespective of people and their gender, age, and fashion choices.
Meet the wide range of athleisure wear summer fashion from Edrio Spring Summer Collection 2022 that offers not only high performing and comfortable clothing but also makes you look like a thousand dollars.
Yes, you heard that right!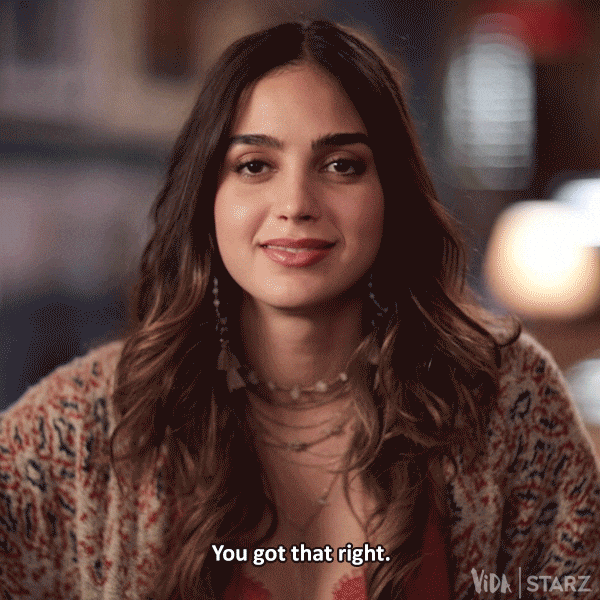 You don't need to compromise on your summer fashion just because you wish to choose fashion over comfort.
Why is Athleisure Wear the Best Summer Fashion?
Comfort First: Athleisure wear was born to simplify the complicated fashion trends that cost you your comfort. It keeps comfort on top but ensures that you also look well put together. With breathable and pure fabrics, athleisure wear is the apt summer fashion choice.
Functionality: Athleisure wear is highly functional. You can style it for a work meeting as well as you can style it for a gym. Not just that, there isn't any occasion or event in the world where you cannot wear a piece of athleisure clothing.
Minimalistic and Chic Fashion: Athleisure wear prioritizes not just comfort but also, looks. The prints, the silhouettes, and the designs of certain brands like Edrio give you a minimalistic but premium summer fashion feel.
Trans-seasonal: Athleisure wear isn't an expenditure, it's an investment. The athleisure clothing range introduced by Edrio is one-of-a-kind. It can be styled throughout the year. The hybrid fabrics ensure to keep you cool in summers and warm during winters.
High Performing: A fascinating trait of good quality athleisure wear is that it is high performing. With Edrio, you get the promise of durability and performance, in addition to the above factors. 
A Promising Athleisure Wear Brand for Summer Fashion
When you are investing in premium merchandise, you always want the best- high quality, head-turning designs, and uniqueness. With Edrio, you get all that and more. 
Edrio has looked past the horizon of the fashion industry and figured out what people seek the most. Trendiest fits and comfortable clothing combined in one outfit to make people reflect confidence. And this is exactly what Edrio offers.
Edrio ensures that you derive the maximum out of your attires without burning a hole in your pocket. 
Some Summer Fashion Ideas Styling Athleisure Wear
Fashion is gender-neutral. And Edrio brings that flawlessly into its fluid designs. Not just that, the fabrics and patterns are not season-bound. So, when you invest in an Edrio summer fashion piece, rest assured that it is trans-seasonal which means that you can style it for all seasons across the year.
5.1 Women
The All-Pervasive Co-Ord Set
Co-ord sets not only ease your way to a perfect summer fashion game, but they also ensure that you move around freely and sail through the day like a breeze.

Styling Tips For Edrio's Co-Ord Set For Women:
Choose from the available color options

Pair with a pair of colorful kicks or heeled sneakers

Add an accessory as per the occasion. For instance, a baseball cap and oversized glares will make a great summer fashion companion

Carry a backpack or tie a fanny pack to this outfit to make it vacay-ready in an instant
The Little Black Summer Dress
And you thought you could go without the perfect midi dress this summer! This dress is not just the answer to your brunch or party woes but it also doubles as the flawless formal outfit when styled with a belt and a pair of crisp, pointed shoes.
Styling Tips For Edrio's Black Rib-Knit Dress For Women:
Choose from the available color options

Pair with a pair of sleek stilettos for a party look or a pair of brogues for a formal attire

Add an accessory as per the occasion. For instance, a statement neckpiece and a watch will make for a great minimal look

Carry a handbag or a clutch to make this outfit even more event-appropriate

 
5.2 Men
Co-Ord Set for the Win
Among the best pandemic fashion trends that are here to stay, co-ord sets are our favorite. Given their versatility and extremely good looks, we are surprised they aren't more popular.
Styling Tips For Edrio's Co-Ord Set For Men:
Choose a style from the varied range of patterns and colors

Wear your go-to pair of gym or tennis shoes

Add a gym bag or a fanny pack as per your preference

Complete the look with a hat and some sunblock
Track Pants to Seize the Day
Track pants are no longer just for lounging around or gymming. Edrio offers some spectacular pairs of track pants that can be worn all around the day. Whether you visit the gym or head to catch a flight, these track pants can be your perfect buddy.
Styling Tips For Edrio's Logo Track Pants For Men:
Pick from the wide range of designs and patterns

Throw on your coolest printed or

graphic tee

Style with your favorite pair of sneakers

Add a touch of glam by layering it with a basic shirt or plain jacket 

Check Out An Array of Summer Fashion From Edrio
Check Out An Array of Summer Fashion From Edrio
Be it celebrity-inspired looks or everyday lounging looks, Edrio's athleisure wear provides an expansive range of varying outfits that can be styled from early morning to late night. Now, who would want to miss that!
Check out some amazing athleisure wear pieces for summer fashion from Edrio's Spring Summer Collection 2022.