Did you think fashion and styling were for women?  Men have become equally curious about how they look and style themselves. Whether it is lounging or traveling, the cosmopolitan men want to do it with panache.
Not just that, experimenting with patterns and designs is another one of the fashion trends among men that is new, fascinating, and full of hope. But not every path is a runway, and not every day a fashion show.
So, dress down from those blazers and trousers to something casual but comfortable, without compromising on style. Got your attention? Read on to learn more about athleisure wear.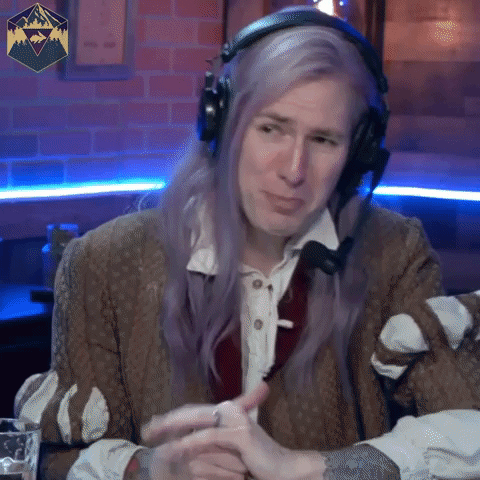 Athleisure Wear for Men
Comfortable. Versatile. Functional. Stylish. 
These terms are apt adjectives to describe what athleisure wear stands for. A hybrid of utility and fashion to suit the current lifestyle, which is a fusion of work, leisure, well-being, travel, and more.
Athleisure wear is an upgraded, fashion-forward version of casual and activewear. And the best part about it is that it's not restricted to any particular occasion. That means you can style (and rock) athleisure wear from your couch to your office, on vacation, and even on a date!
As pleasantly surprising (or should we say shocking) as it sounds, athleisure wear is what they call too good to be true. Check out here!
Edrio's multicolor Abstract print vacation shorts for men
Is Athleisure Wear High Fashion or Just Another Overnight Trend?
Athleisure wear is the fashion trend that you want to be spotted in. Moreover, unlike ever in the history of the fashion industry, athleisure wear has slowly swept and made its way to the fashion runway. Yes, some designers are launching full-fledged lines of athleisure wear in collaboration with activewear brands.
If you think this means that athleisure wear has gone high fashion, you are absolutely right!
Existing silently in the fashion industry for almost a decade now, athleisure wear has eventually left a mark so strong that it is not fading (read going away) anytime soon.
Styles in Athleisure Wear
Athleisure wear does not include just your typical gym wear that is upscaled to look better and prettier. Neither is athleisure wear a fancy name for loungewear. In the true sense, it is an amalgamation of fashion, functionality, and comfort.
Men's White t-shirt and track pants from Edrio's Spring Summer Collection 2022
Whether you are a shorts person or a trouser person, athleisure has something for all, which means that athleisure wear has several clothing categories under its umbrella, and you can choose what rows your boat.
Track Pants: Gone are the days when a track pant used to be the attire of the lazy. Track pants in athleisure wear are composed of flexible fabrics that move as you do and are so crisp that they can give the trouser industry a run for their money.
Co-ord Sets: Co-ord sets for men? Didn't they go out of fashion almost a year ago? We'd say no.
Co-ord sets were reborn to look more stylish and exude more comfort. Take a look at some exotic co-ord sets from Edrio.
An assortment of co-ord sets for men by Edrio
Tracksuits, Hoodies, and Sweatshirts: Did your mind involuntarily think about winters after reading this? Well, no one can blame you. 
But, with the new trans-seasonal athleisure wear from Edrio that can be worn 365 days a year, tracksuits, hoodies, and sweatshirts will no longer stay put in the corner of your wardrobe.
A Blue tracksuit for men from Edrio's trans-seasonal collection
These are just a few options that you can choose from in athleisure wear. Vests, shorts, t-shirts, and even trousers in athleisure wear can also elevate your look in a nanosecond.
Is Men's Athleisure Trend Any Different Than That of Women?
Vibrant hues? Check. 
Prints and Patterns? Check. 
Layering? Check. 
It seems like men's fashion isn't all that different from women's fashion. In fact, the line between men's and women's attire is almost a blur spot today.
Why, you ask?
Fashion is becoming more and more gender-neutral each passing day. Designers and the fashion industry are realizing that there is much more scope and many other possibilities if the styles are combined.
And brands like Edrio are not far behind in becoming a part of these unconventional ideas that will someday be remembered in the history of fashion. 
Rock the Athleisure Wear Effortlessly
Your look is a combination of your outfit and how you style it. And the proper footwear plays a significant role in it. Athleisure wear does not always mean that you have to wear your training shoes. Instead, you can pair your brightest kicks or your funkiest loafers and seize the day.
Believe it or not but accessories and gears are (and rightly so) an inevitable part of an outfit. 
Are you headed for a brunch? Grab your shades. 
Are you running for a meeting? Do not forget your watch and working glasses. 
Are you flying to a vacation destination? Get a bag and a hat.
Blue panelled shorts and jungle print vacation t-shirt from Edrio's Spring Summer Collection 2022
Layer up or layer down as you pass through the day. You can lose the jacket from the gym as your head for work and dress up in a blazer. That's the fun with athleisure wear. You can keep on changing your looks without having to change your clothes.
Choose quality. Athleisure wear is not an expenditure. It is an investment. If invested wisely in the right quality and right brands, athleisure clothes will last longer than most relationships these days!
Still Waiting? Grab Your Athleisure Look Now!
It is safe to say that men's fashion also changes overnight like women's. But what stays is the classic look that you find or create for yourself. 
No matter how much we lie, this look is always a well-developed combination of comfort, function, and style. And so is Edrio's Athleisure Collection for Men. 
Shop from a wide range of athleisure wear for men from Edrio and get them talking!