As a woman, what has been your most dreaded experience with dressing and styling? Not having pockets in your pants? Are fabrics too clingy or too loose? Having to compromise comfort to look aesthetically pleasing? Having to style different clothes for different parts of the day? Been there, done that. But not anymore. 
We understand you and promise you that by the end of this blog, we will have solved this misery of yours and given you one answer to your fashion woes.
With athleisure wear becoming the new and the only talk of the fashion town that is currently worth mentioning, you must have even heard about celebrities donning them. But have you considered investing in them? If not, read on to change your mind.
Athleisure Wear - What Is It?
Athleisure wear is the aesthetically pleasing comfort wear that comes in all shapes and sizes. Athleisure is a form of multifunctional clothing that hazes the difference between your gym wear, your leisurewear, and your casual wear.
Lately, athleisure clothing is all over the place. From movie stars to businessmen to even politicians are spotted wearing the classy combination of athletic wear and leisurewear.
Why, you ask? Because athleisure wear is effortless as well as versatile, you can practically wear it on every occasion. Just keep mixing and matching to find the right look.
"The best-selling floral print jacket and track pants from Edrio"
Women Athleisure Wear in India
Athleisure wear in India has achieved inevitable popularity in the fashion industry. And it is now steadily headed towards our wardrobes. The athleisure wear that was earlier introduced as a mere fashion trend, has now become a part of our lifestyles.
It does not matter if athleisure wear is a new concept for you or if track pants and blazers are your go-to looks, athleisure is like that habit we just wouldn't let go of. With promising brands like Edrio rising in India, options for women's athleisure wear in India have emancipated.
Brands are coming up with well-researched clothing pieces that are composed using practical, fitting, and methodological fabrics and designs that are multi-utility and full of style. And you thought athleisure wear could not look feminine!
"A Stylish and Well-Crafted Solid Midi Dress From Edrio"
 What Kinds of Outfits Does Athleisure Wear Have?
There is a reason that out of all the designer clothing pieces that celebrities can style, they choose to go for athleisure wear. The variety of outfits that are categorized under the current athleisure wear umbrella are immense and exciting. 
From designer track pants to ribbed tank tops and statement t-shirts, athleisure wear is here to up your fashion game with just a few tweaks. Moreover, there are tracksuits, polo tees, t-shirt dresses, flared dresses, trans-seasonal hoodies, and sweatshirts that take the cake.
And did you think co-ords are gone fashion statement? Think again. Co-ords are the best-selling athleisure clothing pieces. 
"A chic yet comfortable co-ord set from Edrio's Spring Summer Collection 2022"
How Can You Style Athleisure Wear?
Who thought your gymming outfit could also be your brunch look! Wait till you read about how athleisure wear is exceptionally well-received and accepted by all. A major reason behind this acceptance is that it is versatile. You can dress up for a party in athleisure as well as dress down for a gym. You can pair them up with a blazer for a work meeting, you can also lose the blazer and head to the brunch.
"A ribbed crop top and a sleeveless trans-seasonal hoodie from Edrio's Women's collection" 
And very importantly, it can be styled in a million creative and distinct ways with accessories, sneakers, heels, scarves, hats, and whatnot.
Fashion Coupled with Function- How Practical Is It for Women?
Athleisure wear has been developed to possess the skills of a functional outfit as well as the elegance of a designer look. Functionality has been kept intact without compromising even an ounce of style. Looking for a perfectly balanced and put-together piece of clothing that makes you look like a billion-dollar? Edrio's Spring Summer Collection 2022 is the way to go!
Do you remain on the go all day but still thrive to look trendy? Edrio's athleisure collection has got you!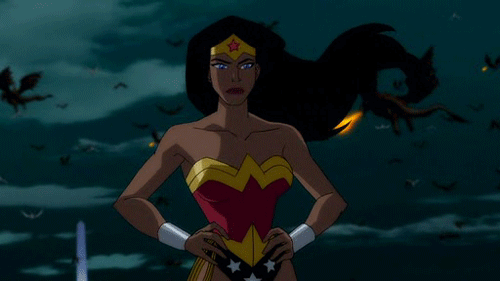 Athleisure wear shows your hustle. You can maintain your rhythm as you move from one task to the next during the day. And all of this while looking like you have arrived straight out of a Fashion Week runway.
The Do's and Don'ts of Styling Athleisure Wear
Do's
Strike the perfect balance in your everyday outfit by mixing the simplicity and comfort of athleisure wear with the oomph of chunky accessories and drama of layering

Get people talking with statement accessory pieces such as link neckpieces, oversized sunnies, and dapper sneakers that prepare you for the occasion

Invest in trans-seasonal clothing

so you can utilize these pieces throughout the year.
"Women Green tie & dye zip-up trans-seasonal tracksuit from Edrio"
Have one hero piece that defines your athleisure outfit. Be it a printed pant, a bold colored tee or a well-sticthed jacket to accentuate your athleisure wear look and make it more fun

Run as many trials and errors as you can to find what kind of athleisure wear works for you.
Don't's 
Do not compromise on the right footwear. Style your athleisure look with heels, sneakers, or even sliders so that you look occasion-appropriate

Do not overdo the layering. Decide on a theme and follow it. With international designs, athleisure wear in 2022 are meant to be flaunted and not hidden with layers

Do not let your accessories overpower the outfit. Add accessories to just underline the outfit

Do not throw those old gym clothes away yet. Use them as your new casual, athleisure wear

Once you have found your signature look, Do Not give it up
Few Style Tips to Swear By
Find Your Style: Finding your style and aligning it with comfort can be exhausting and time-consuming. But once found, it eases your life. The only sure shot way to find your style is to experiment with outfits. Test and try as much as you can.
Organize your Wardrobe: Sort through your clothes as per the occasion. That's the easiest way you can organize your closet. Having certain basics and essentials in your wardrobe is a must as they are an all-season necessity. Check out a variety of options here at Edrio.
"Women's statement t-shirt is White with straight-leg Black track pants from Edrio's 2022 collection"
Invest in good quality: What speaks louder than your personality is how you carry it. And when you are dressed well, your personality reflects confidence. Invest in the right fabrics, fits, and brands and see yourself transform into your better version.
Signature pieces: Certain pieces are just legendary and signature. You just cannot go without having these in your styling. Grab some basic jackets, track pants, and some basic neutral colour tees. These pieces can instantly add an element to elevate your look and take you from blah to wow!
Add confidence to whatever you wear: Go out in joggers or dress for a red-carpet event, an outfit is incomplete without confidence. And confidence coupled with a head held high will lead you to exceptional and unpredictable places in life.
Ending Thoughts
Women have taken drastically unpleasant steps in order to look aesthetic and stylish. Not long ago, it was a fact that clothing for women is as complicated as it gets. But the fashion industry has ended that brutality with athleisure wear.
Call it just another trend or a game-changer, athleisure wear has taken the fashion industry and the whole world by storm. Otherwise, you would have thought that the divas endorsing embellished gowns could also fly across the globe in track pants and oversized t-shirts, just as gracefully.
What are you waiting for? Shop celebrity-style athleisure wear now!