What is the point of wearing stylish outfits if they are not practical? Donning a well-designed but impractical gown for a red-carpet event or a gala is understandable but can you carry the same on a full-fledged working day? I am afraid not.
This is where athleisure wear comes into play. It is the perfect blend of style, comfort, performance, and utility. A fashion-forward piece of clothing that maintains utility for you as you go about your day.
Rise of Athleisure Wear
Modern athleisure —apparel that fusions fashion and function like no other — has been shaped by a growing need for clothing that supports both, an active as well as a social lifestyle, without compromising on the panache or the quality.
"Edrio's modern athleisure collection with vibrant colours and practical fabrics"
People may use athleisure apparel for just working out or for athletic activities like hiking or cycling. However, with the current evolution and new fabric breakthroughs in the athleisure industry, you can even style the athleisure clothes for social or formal events such as office, shopping, travel, date, and even meetings. And, this is the biggest reason behind the rise of athleisure.
Why is Athleisure Wear Being Adopted Like No Other Fashion Trend?
It is no secret that fashion trends last shorter than the mango season. Unless they are beneficial (read money-making) to the fashion industry or to the wearer. 
Athleisure wear shines because of the benefits it provides- its high functionality, the tasteful appearance, and the comfort of a second skin are the reasons for its rising popularity and acceptance in society, just to name a few.
"A still from Edrio's multi-utility and versatile athleisure wear line for Men"
Want to know more about athleisure wear, its sudden rise in the industry, and a brand that is making waves in the fashion as well as textiles industry? Keep reading.
Athleisure clothing's fabric compositions are moisture-wicking that keep the sweat away from your skin so that you don't have to deal with damp, clingy, and uncomfortable clothing

Additionally, brands like Edrio have also introduced

anti-micro bacterial and odour-free fabrics that ensure freshness

Athleisure pieces from Edrio have soft fabric mixes that reduce skin irritation and chafing while keeping you comfortable and flowy throughout the day

The ultra-stretch textiles and fabric blends keep you snug and move with you

Whether it is hot or freezing outdoors, the well-chosen fabrics and designed athleisure pieces are varied and unique that take care of your multiple clothing woes all around the year

Athleisure wear offers a wide variation in silhouette and stylishly cut patterns that emphasise your active lifestyle
Today's Athleisure Wear
The fame and upsurge of the athleisure wear in India today may be attributed to a number of factors. However, the foremost factor is that athleisure wear is popular because it comes with built-in benefits for the wearer, which has contributed to its widespread reception.
Athleisure wear is fashion-forward. And people need trending clothing pieces that make them look like a part of the fashion tribe but still make them unique. Modern athleisure aids in fulfilling these wishes.

Athleisure wear inspires and energises people. When stories of how people transform their lives by embracing a healthy and active lifestyle appear on social media, it motivates people to do better and be a better version of themselves.

It is well-designed for high performance and provides outstanding comfort without compromising on style. Moreover, it is easily adaptable to all of our busy lifestyles.
"The trans-seasonal tracksuit collections by Edrio" 
The growing acceptance of athleisure wear in workplaces perhaps began with casual Fridays. But losing stringent clothing standards is a major reason for increased employee productivity in corporations and workplaces.
To sum it up, athleisure wear is comfortable and adaptable yet elegant and chic in appearance. Its styling cannot be restricted to one occasion.  
Acquire Top Athleisure Wear Styles 
Unlike the past when athleisure wear was not well-received and didn't offer much to choose from, today's athleisure clothes offer a diversity of choices that complete your wardrobe. Today, athleisure wear isn't just about active clothing, it is more about dressing for one's self and still making heads turn.
It is about an assorted variety of clothing pieces such as track pants, co-ord sets, tank tops, tracksuits, and the likes that can be mixed and matched to look better than the standard everyday attire. These growing needs and demands of the people from athleisure wear were read by Edrio.
Edrio understands the essence of athleisure wear and what people need from such clothing. As a brand with decades of textile experience, it has introduced people to some excellent and unmissable options.
"A snippet from Edrio- the popular and rising athleisure wear brand's Spring Summer Collection 2022"
Whether you are a professional, a gym fanatic, or even a traveller at heart, the immense number of options and pieces from promising brands like Edrio will make you want to fly high!
"Women Pink Rib Knit Fitted Dress from Edrio's Spring Summer Collection 2022"
Not just that, athleisure wear has evolved to the extent that it now gives you the freedom to pick and choose from styles, designs, colours, and whatnot. In addition, Edrio, as an athleisure brand, has come to blur the line between gender-based clothing and launched styles that are gender-neutral or unisex and can be rocked equally by everyone.
"Edrio's inspiring Unisex pieces from the latest Spring Summer Collection 2022"
Does Athleisure Wear Has the Potential to Become the Next Big Thing in the Industry?
Athleisure wear has been around the corner for nearly three decades now. But it has received its well-deserving recognition and popularity only recently, in the past five years.
It has grown to be such a popular genre of apparel that it appears to have outlived its status as a fashion item and slowly slid into everyday fashion "essentials". Fashion gurus are still looking for the next big fashion item that celebrities and consumers will move to but to no surprise, athleisure still tops the charts.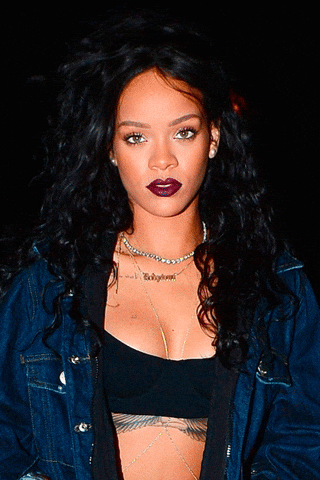 Athleisure wear is only going to boom in the coming years. Over the previous decade, sales have risen across the world, and they show no signs of slowing down.
As the Nike CEO Mark Parker rightly pointed out at a Women's Summit- "Leggings are the new denim." And so are track pants, so are co-ord sets, and so is the complete range of athleisure clothing.
"A demonstrative image of comfort, utility, and style combined in the women's athleisure wear line by Edrio"
As more people discover the benefits of comfortable and functional clothing that matches their busy lifestyles without compromising even an ounce on style and looks, the demand for athleisure wear will only grow. 
And with brands like Edrio that portray high values and international quality goods, you can entrust your looks and personality to be redefined with athleisure wear.
Athleisure wear is designed to be worn and enjoyed by all, irrespective of age group and gender. This is among the many reasons why athleisure wear can never go out of style or out of demand.
It is time for you to strategically invest in an athleisure wardrobe, so that the next time you walk out of your house, you look genuinely elegant and reflect comfort, ready to take on the day or the night. Why not try an athleisure piece of clothing from Edrio now!