Our lifestyles are evolving. We are taking up more work and becoming more active in the quest to live our lives to the fullest. 
Now, no one needs to tell us the role excellent and comfortable clothes play in this quest! Clothes define our performance. They drive our mood. Moreover, they are a crucial element behind the success or failure of a task. 
Don't you believe us? Let us tell you more!
How many times have you lost focus in the office because of an uncomfortable pair of pants or that tight, ill-fitted blouse?
How many times have you broken your gym and workout streak because you would just get extremely uncomfortable after sweating?
How many times have you tried but not been able to enjoy at a party because your LBD was either too tight, too short, or too uneasy to dance in?
We understand your woes. And if these reasons are not enough, we have more reasons for you that make it clear why athleisure wear is not just a trend; it is a lifestyle that is worth investing in.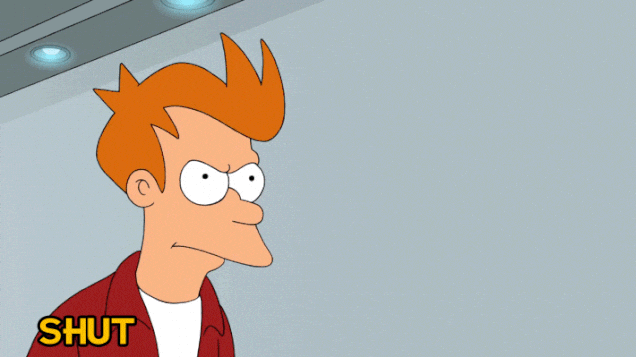 The Best Looking Pieces in Town
Let's face it! No matter how much we want to stay comfortable, our first priority is always good-looking and trendy clothing pieces. You are lying if you say no! (*winky face*)
While athleisure clothing is extremely popular for its beneficial features, we want to first highlight how stylish and gorgeous they look. In addition, they add an active element to your attire that speaks about your personality.
Not to forget, the immense number of patterns, colors, designs, and fabrics that athleisure wear offers for every body type is nothing short of commendable.
So, athleisure clothing pieces not only elevate your style quotient they also bring a boost to your confidence and pump up the way you carry yourself.
Don't be surprised if you are making heads turn in the piece below!
Edrio's multicolor Abstract Print Vacation Shorts for Men is sure to take your styling up a notch!
Increasing Fitness Lifestyle
Have you noticed a sudden acceleration in the number of fitness enthusiasts who are heavily inspired by celebrities' trainers, influencers, and their social media accounts? These are the pioneers in recognizing how practical the athleisure trend is!
Now, because of the growing popularity of healthy lifestyles and wellness mindsets, the athleisure industry is receiving a lot of attention. However, along with focusing on your wellness, you can ensure that the other aspects of your life, such as your work, socializing, etc., do not go unnoticed. 
As a result, athleisure wear brands have received a lot of focus, and all for the right reasons. 
This is a positive impact that has inspired many to live a similar lifestyle.
Edrio's Black Compact Cotton Zip Up Tracksuit with Embossed Logo is the perfect piece to workout in style all year round
Celebrity Endorsed
But who are the real flag-bearers of this athleisure trend?
With the rise of social media, celebrities can now show off every aspect of their daily lives. 
Whether chilling at their homes, behind the scenes, or going for a vacation, celebrities have inspired millions and millions of followers to live a more relaxed and casual lifestyle.
Beyoncé and Rihanna are widely regarded as the key influencers in bringing athleisure into the mainstream across the globe. 
But when we talk about the Indian audience, it's Diljit Dosanjh, Kareena Kapoor Khan, and Ranveer Singh that have turned the athleisure trend into a way of life.
Not just that, they have also encouraged people to create their signature styles and inculcate them into what they wear. And athleisure wear is just the right choice for that!
Edrio's Multicolor African Tribal Print Trousers for Women are just what you need for an extra touch of oomph
Trans-Seasonal and Dependable
Most of the premium and high-quality athleisure wear pieces are suited for all seasons, whether summer, winter, or even monsoons. 
This makes them the ideal round-the-year clothing choice that is stylish as well as practical.
Athleisure wear is composed of highly researched, technical fabrics that are not just moisture-wicking and sweat-absorbing but also anti-micro bacterial and odor-proof.
Fortunately for you, some fantastic Indian brands like Edrio intricately design and manufacture the most effective and trans-seasonal athleisure clothing in the market.
Edrio's Floral Print ZipUp Sweatshirt for Women is an essential trans-seasonal piece in everyone's wardrobe
Athleisure Wear has Evolved into a Cult
The world is ready to take this cultural shift leap with athleisure wear. The fashion industries around the globe claim that athleisure wear is a rising trend that is here to stay.
Athleisure clothing is termed as the unique revolution that occurs once in decades.
People of every age want clothes that are multi-utility. And athleisure wear is just that. You can style them for the streets, wear them to the gym, and even don them at work.
Athleisure is a fusion of activewear and fashion combined with sheer luxury and class that represents a distinct way of life.
For instance, athleisure wear pieces such as tracksuits and colorful kicks are frequently spotted on celebrities as they move about the city and even when they travel abroad.
Edrio's Blue ZipUp Tracksuit with Embossed Logo for Men is the perfect celeb-style piece
Get Shopping on Edrio Now!
The ease of use that comes with athleisure wear is the reason it should be invested in. It is the best mix of comfort, fashion, and luxury. 
Simply put, athleisure clothing allows you to take hold of your ensembles and get creative. That is the beauty of athleisure.
It isn't easy to pinpoint when the athleisure trend began, but we can just say that it doesn't matter when it became popular. What matters is that it is not going anywhere any time soon. 
So, you might as well get surfing through the website to choose the best pieces for your street looks, your gym looks, party looks, and even your office looks.
What are you waiting for? Get shopping on Edrio now!