Were you disheartened when fashion weeks got canceled? Did your post-pandemic clothing looks were a failed attempt at recreating the old trends?
Well, if that was the case with you, we got you now!
We bring to you the best (and the most practical ones, of course) of trends and looks from several fashion shows all over the world.
And not just that, we help you recreate them with the most minimalist pieces and a little effort.
Get used to making heads turn and being called the fashion supremacy!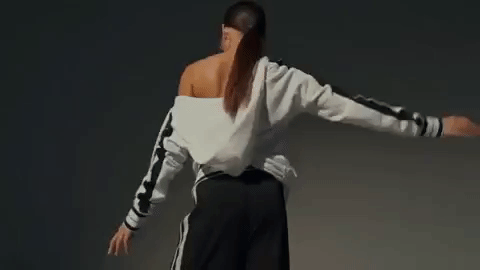 Everything You Should Know About the Spring-Summer 2022 Collections
The concept of a traditional fashion week has not existed for the last 18 months and three fashion seasons. As a result, designers have been unable to host catwalk shows in the manner that we once knew them. (It is much sadder for us fashion show enthusiasts than it is for the designers!)
However, many fashion houses resorted to digital formats or to hosting audience-free shows, but some just abandoned the concept entirely.
Imagine! Just ceasing to host fashion shows! *Sigh*
Although a relaxation of restrictions in the four major fashion capitals allowed fashion week to take place in a physical setting. And luckily for us, we got a chance to see many designers returning to the catwalk for the first time since March 2020.
As any of you are feeling right now, we could not wait to have a peek into the latest Spring-Summer collection so we could bring you the tea!
As fashion's elite flew in to resume the runway rituals, the towns were abuzz, and so were we.
So, after having a keen look at all the shows and trends from New York, Milan, London, and Paris as designers from around the world debuted their spring/summer 2022 collections, we have compiled a list of significant catwalk moments for you!
This Spring-Summer 2022 season has been one of the most inclusive and beautiful we have seen in a long time. It is far more light-hearted, nostalgic, and celebratory than ever before.
Models were transported down the runway on wheels. Designers collaborated to demonstrate sustainability in both fashion and transportation, while models wore adaptive athleisure clothing to highlight functional and innovative fashion for all kinds of populations. 
The 2022 Trends Among All the Fashion Shows
Since February, we have been itching to put away our coats and return to our favorite summer fashion pieces.
After two summers of varying degrees of national lockdown, it's no exaggeration to say we felt we deserved a good one this year.
Whether you are soaking up the sunrays on your first vacation in what feels like an eternity or staycationing in your garden for the third year in a row, you should not feel exhausted when it comes to putting together an outfit in the morning.
If you are someone who is having a difficult time coming out of your 'Work from Home' outfits, you might be in for a pleasant surprise because this year's fashion trends are all about adaptive and functional fashion.
So, are you ready to plan this year's summer fashion moments now that the sun has finally appeared?
Power Blues
Blue is a perennial spring and summer favorite. Not just blue, but Power Blue. And it was all over the runway this year. So, we expected to see the most vibrant hues of blues, and we were not disappointed.
We also have the most stunning suggestions for you below so you can make sure that this summer, you don't style in last season's forgotten pieces anymore.
New York Fashion Week SS 22
Edrio's Blue Compact Cotton Zip up Tracksuit with Embossed Logo
Oh! So Artistic Prints
The Spring-Summer 2022 runway prints were stunning enough to frame and hang in an art gallery. And, of course, prints have always been our favorite.
But if you still think you want to get away with ditsy florals this year, you might as well look at the selection of the artistic prints we have for you below.
Edrio's Multicolor African Tribal Print Trouser
Edrio's MultiColor Abstract Print Vacation Shorts
Co-Ord Sets for Spring
A colorful co-ord set makes a statement and creates an instagrammable monochromatic moment for a brunch or an informal meeting.
Let's check out one of the most stylish yet practical outfits that ever existed- the co-ords!
Edrio's White Legend In The Making Co-Ord Set
Edrio's Peach Co-Ord Set With Fraying Edges
Genderless Looks
Gender is a social construct, and this Spring-Summer 2022 season, designers made sure that they recognize and criticize this social construct by showcasing more fluid looks on the runway.
Recreate the latest genderless looks below.
Edrio's Tie & Dye Zip Up All-Season Tracksuit
Purple
After surveying all of Fashion Week's runways, there is a clear front-runner for the color of the season. The shades of Purple were everywhere this season. This is no surprise, but didn't we all know that Pantone- one of the most soothing hues of Purple will be the color of the year in 2022?
You can begin embracing the color right now by wearing it as a statement piece or by going all-in from head to toe.
Spring-Summer 2022 at New York Fashion Week
Edrio's Lavender Mottled Effect Cargo Trouser
Monochrome
Monochrome is both a trend and a simple styling tip: choose your favorite color and wear it from head to toe. A slew of designers made a case for wearing the same color all over—and did so in a way that felt magnificent.
Whether you prefer a pastel shade or a deep autumnal hue, the monochrome look always makes you stand out.
Edrio's Pink Logo Series Tracksuit
Clothes That Make a Statement
There are outfits that are so eye-catching that everyone turns around to look, and then there are those that make a little noise: heavy sequins, jewel embellishment, beaded fringe, and other elements that move with you.
Embrace what is statement-making for you and rock it this season with an added flair of confidence.
Paris, Fall 2022 Menswear 
Edrio's Green Compact Cotton Zip Up Tracksuit with Embossed Logo
Oversized Is So In!
Be it oversized t-shirts, shirts, or jackets, these big, bossy, baggy, and fabulous all at the same time athleisure clothing pieces are going to be around for a really long time.
Get choosing your pick now!
Athleisure Clothing at its Finest
Activewear and loungewear are no longer referred to as athleisure wear- they never were, and they never will be.
And athleisure clothing is not just limited to sweatshirts and sweatpants. Designers are turning the athleisure trend into something truly fashionable.
As we believe- the world is our runway, and we are here for it!
The athleisure collection on this season's fashion shows was inspired by 90s street culture- a transition from a period of hardship to one of rich, flourishing, and distinct cultures.
White-on-White
White-on-white may have been off the sartorial radar for several months as many among the world resorted to working from home in loungewear, but the old staple is back with a vengeance this season! *wink*
The pieces, in stark white with eye-catching accents ranging from contrasting patterns to waist ties to bold shoulders, were all over the runway, and they should be in your wardrobe, too.
Edrio's White Compact Cotton Zip Up All-Season Tracksuit
The Most Talked About Fashion Trend of the Year 2022
If you offer a quick peek at the images above, you will realize the most trending and talked about look of this year's Spring-Summer collection was, without a doubt, athleisure wear.
The fashion shows across the world paved the way for the streetwear athleisure scene with dozens of signature and vibrant tracksuits, graphic tees, co-ord sets, as well as hoodies with patchwork details, and a focus on the 90's fit and textiles like French terry.
In their athleisure clothing and gear, the diverse cast of models in various Spring-Summer 2022 fashion shows came together to celebrate individuality.
They expressed and channeled it with unisex clothing that was meant to inspire and motivate through well-dressed athleisure.
From athleisure track pants to co-ord sets to athleisure pieces for him and her, this year's Spring-Summer collection was all about ATHLEISURE wear.
Various designers made it their mission to use fashion to inspire, empower, and engage street culture through athleisure clothing. 
About Edrio and Why Is It the Perfect Choice for Athleisure Wear
With its vibrant and functional athleisure wear collection, one such Indian brand that can help you live up to and embrace this year's stylish, practical, and luxurious fashion show vibes is Edrio.
Edrio is inspired by a culture that transforms adversity into opportunity. They stepped into the fashion industry with a mission to inspire, empower, and engage people through fashion that is comfortable and multiutility.
They seem to be revolutionizing athleisure wear into a future of high-end fashion by creating ground-breaking collections inspired by street culture style.
With its focus on design, exceptional quality, and distinct styling, Edrio has become a fashionable go-to for both men and women.
Get Grooving Now with Edrio
Now that you have gotten a peek into this year's Spring-Summer collection, see what pieces resonate with you.
Choose the most vibrant and trending pieces from Edrio, and get grooving now!