Choosing what to wear in the morning can be a source of unnecessary stress for many of us. And who wants stress first thing in the morning!
What if we said we could help you with this decision fatigue? 
With so many clothing options available on a daily basis, deciding on anything can become overwhelming. And more so when clothing has become more liberal and accommodating.
Formal and business clothes have become fun and frolic. And workout clothes have become more serious and technical. 
Now, this has allowed us to mix and match our clothing pieces to form occasion-appropriate attires. But if you look closely, it has increased the problem.
How, you ask?
Well, read the first line of this blog. Options! It has increased the number of options and, thus, unnecessary decision fatigue while deciding what to wear for all the different activities of the day.
So, you see, we are back to square one.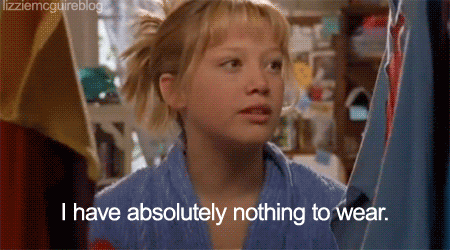 But, fret not! We have a solution to this as well- a versatile and capsule wardrobe. 
Keep reading to know more.
Versatile and Capsule Wardrobe- What Is It?
The capsule wardrobe has arrived to solve all your clothing woes and help you save thousands of minutes while getting ready in the morning. That too, without you having to compromise on your looks and styling. 
This small, curated wardrobe—generally up to 50 pieces in size—has the potential to unlock many long-term benefits, including eliminating decision fatigue. Once you have reduced your closet to a more manageable list of versatile favorites, you will find yourself saving time and money, as well as gaining clarity, and making a positive impact on the environment.
So, let go of those already overused yoga and running pants and brace yourself.
Now that you know what a versatile and capsule wardrobe is, let's see why you need a versatile wardrobe and how you can build one.
Why the Need For Having Versatile Wardrobe Staples?
Who doesn't love versatile clothing? Having pieces that can be worn in multiple ways (no, we will not suggest wearing your running or yoga pants as your outdoor pants), especially with a versatile wardrobe, gives you a lot more space for creativity to style your outfits in multipurpose and even more stylish ways.
It is impressive not only how they can be dressed up or down but also how many different ways they can be worn.
Brands like Edrio focus on function and timelessness when designing. And all of their athleisure clothing pieces are adaptable and can be styled in a variety of ways.
A Capsule Wardrobe Essential- Athleisure Wear
With our lifestyles shifting from offline to online more frequently than ever, it is essential to have versatile wardrobe staples that can be your go-to pieces for year-round classics.  
And athleisure pieces do just that. They can be styled up or down as per the time of the year and the occasion. So they are not just more comfortable; they also allow for movement and are a substantial stylish step up from pajamas. 
And it does not end here. The great thing about athleisure clothing is that you can wear it however you want. You can bend the athleisure meaning as you like.
From creating your own athleisure sets out of various individual pieces to getting a coordinated set and styling it separately, the styling and pairing with just limited athleisure pieces are endless.
You can even opt for basic bralettes or oversized jumpers with your joggers or yoga pants, or running pants.
Some Foundational Athleisure Pieces in a Capsule Wardrobe
Let's look at some pieces of athleisure clothing that have changed the athleisure meaning for us forever. These pieces can be used for a workout as well as can be styled up for a party.
The Trending Co-ord Set
No matter what people say, a co-ord set is the most practical piece of athleisure wear ever.
It is vivaciously stylish and challenges even the most comfortable outfit out there.
And not to forget the tons of styling and pairing variety it allows.
You can style them as one single outfit that looks like a playsuit or a jumpsuit. And you can also wear the top and bottom separately. 
No one would know if you were to re-wear a single co-ord set three days in a row! 
Edrio's Sea Green Embossed Co-Ord Set for Men is perfect for those days when you want a pick-me-up without compromising on your style
The T-Shirt Dress
A simple tee dress should be a wardrobe staple for everyone. The best part about a t-shirt dress is how it can be dressed up or down with accessories like a handbag, a belt, different shoes, and jewelry. 
And not to forget how it is so light and easy to layer, and the loose, simple cut allows it to be tied or gathered in a variety of ways for different looks.
Grab a belt and style it for a party.
Lose the belt and pair the t-shirt dress with bicycle shorts for a gym session.
Edrio's White Oversized T-Shirt Dress for Women is a must-have versatile piece in every wardrobe
A Tank Top
The evergreen tank top is a wardrobe staple that can be worn both during the day and at night. Combine with tailored pants and heeled sandals for a versatile daytime look.
And pair them with shorts, yoga or running pants for a workout or casual session.
Edrio's Pink Rib Knit Tank Top for Women is sure to take your everyday look up a notch
The Chicest Dressy Bottoms
Pants are the new skirts. And when it comes to wearing tailored pants, it cannot be possible to carry them everywhere. Therefore, the concept of athleisure dressy pants or trousers.
They look stylish, flatter every body type, are flexible to adapt to your body as it evolves, and are unbelievably comfortable.
Style them as formal office wear or take them along to a party. They can be your perfect companion everywhere.
Edrio's Cream High Rise Wide Leg Trousers will be your best companion whether you play or party
The Classic Tracksuit
Tracksuits used to be a staple for exercising and running. But fashion has evolved and realized that tracksuits have the capability to be much more than just a bland piece of workout attire.
You can style them for brunches, for vacations, while traveling, shopping, working out, and whatnot. You can even wear them in the office if yours is one of those relaxed, casual workplaces. 
And what's more? The jacket and pants allow you to use them separately as well. 
These are the most desirable athleisure pieces because they are trans-seasonal and make for the perfect outfit for any season.
Edrio's Green Compact Cotton ZipUp Tracksuit with Embossed Logo will ensure that you combine classic with trending, effortlessly
Benefits of a Versatile Wardrobe with Athleisure Wear
No matter what we tell ourselves, having hundreds of clothes and yet, nothing to wear is a real problem. Now that you have realized how you can solve the problem, it is also crucial to know how it will help you.
Saves Time: A well-curated wardrobe with athleisure staples will save you a lot of time! Also, it will give you better clarity on exactly what you need to buy because you better understand your style and what works well for you. 
Save those precious minutes of mindless shopping. And of course, you would not waste time digging through piles and piles of clothes because you have nothing to wear.
Now with all this saved time, you can focus on your health and cook yourself an excellent and nutritious breakfast.
Promotes Sustainability: Think about how significantly you will contribute to reducing your carbon footprint when you will shift to durable and reliable athleisure wear pieces. 
Not just that, you will be able to maintain and even amp up your style quotient with these premium and international designs.
Helps Keep a Check on Unnecessary Expenses: We know how much those fast fashion streetwear designs tempt you every time you see through their store's window! 
But when you have similar pieces in your wardrobe that are way ahead of fashion, who needs the trends that change overnight!
Maintains Your Mental Peace: And finally, no more stressing every morning over what to wear today, which piece to pair them with, and how to style them. 
Also, you will be relieved from a major stress inducer- carrying a change of clothes for a party in the evening or for the gym. 
Build Your Versatile Wardrobe with Edrio
If you still haven't realized how the fashion industry has evolved with athleisure meaning, you might want to visit Edrio and find out for yourself how athleisure wear can be your go-to for almost every event in your life.
Check out the website now and get building your very own wardrobe staples with Edrio.